Drag
Get in touch
HQ : 30 N GOULD ST STE R, SHERIDAN, WYOMING, 82801
UK : 9 Coldbath Square Farringdon, London, EC1R
IRE Office : 77 Camden Street Lower D2, Dublin, Ireland
E-commerce Websites Redefined
Are you ready to take your business online? In today's digital age, having a strong online presence is crucial. E-commerce websites have become the backbone of many successful businesses. Whether you're venturing into B2B e-commerce or need an e-commerce website builder, our Development Solutions are here to help you. We understand that navigating the world of e-commerce websites can be challenging, and that's why we're here to provide you with expert guidance and top-notch design services. Our team of experienced developers and designers will work closely with you to create a customized e-commerce website that meets your specific business needs. We use the latest technologies and industry best practices to ensure your website is fast, secure, and easy to use for both you and your customers.
Our toolkit is equipped with a few essential tools to enhance your e-commerce journey. First, we offer a user-friendly e-commerce website builder, allowing you to create a customized online store without the need for extensive technical knowledge. Second, our team excels in e-commerce website design, ensuring that your site not only looks visually appealing but is also optimized for a seamless user experience. The third tool is our specialization in B2B e-commerce websites, customized to meet the unique demands of business-to-business transactions. Lastly, our e-commerce solutions are backed by industry-proven technologies, making sure your website is scalable and secure. we offer ongoing maintenance and support to ensure your website stays up-to-date and running smoothly. Contact us today to learn more about how we can help you.
+ Next Js
+ WordPress
+ Shopify
+ Squarespace
+ Wix
+ Opencart
+ Drupal
+ Magento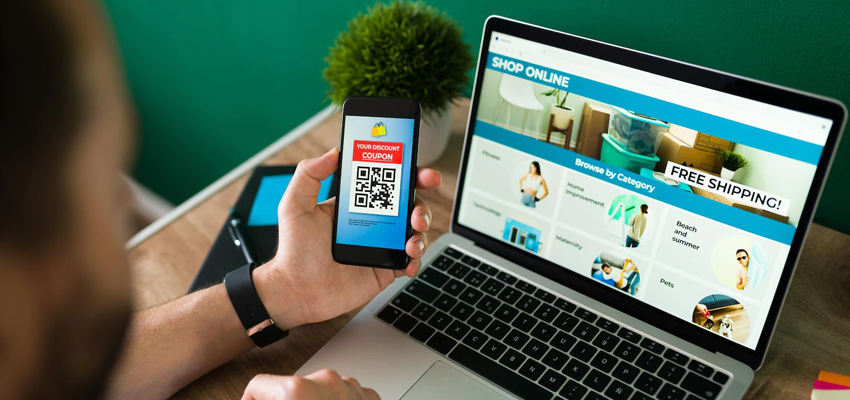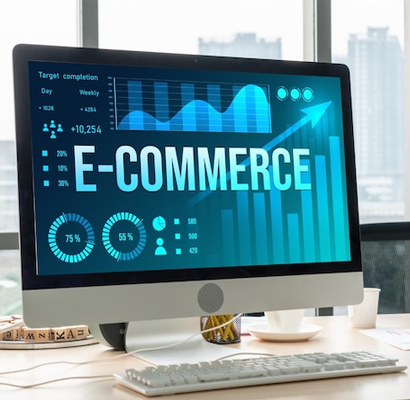 1) Consultation
We kick off the process with a detailed discussion to understand your goals and needs for your e-commerce website.
2) Design & Development
Our experts get to work, creating a stunning, user-friendly website that's custom-fit to your business.
3) B2B Integration
For B2B e-commerce websites, we seamlessly integrate features and functions that cater to business partnerships.
4) Testing & Launch
Before going live, rigorous testing ensures your website functions flawlessly, and we'll assist you during launch.
Ready to take your business online with a Vanguard e-commerce website? Contact us now, and let's get started on building your digital success story.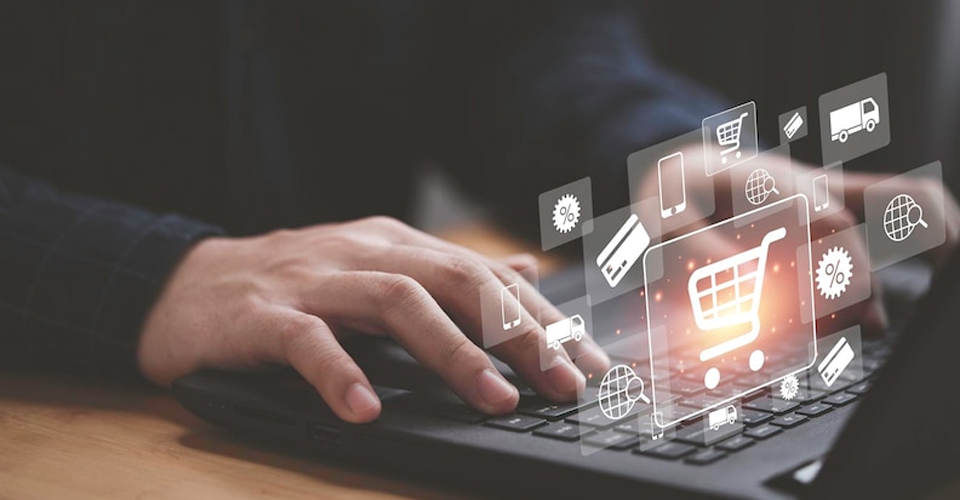 We thrive on turning your e-commerce vision into a reality. Our e-commerce website designs are not generic; they are your digital storefronts. We understand that every business is unique, which is why our e-commerce website builder allows for complete customization, giving you control over the look and feel of your site. Our design team takes care of the aesthetics, ensuring your website is visually appealing and user-friendly. For those scrabbling into B2B e-commerce websites, we have specific solutions customized to streamline business transactions. We create efficient user interfaces and implement features like bulk ordering, account management, and seamless inventory tracking. Our process guarantees that your B2B e-commerce website is a powerful tool for both you and your partners.
As everyone is aware security and scalability are paramount in the world of e-commerce website design. Our e-commerce website development solutions encompass the latest security measures and technologies to protect your data and customer information. Our e-commerce websites are built with ascendible in mind, allowing your business to grow without limitations. Our mission is simple: to assist you in establishing a rugged online presence. Whether you're just getting started with an e-commerce website or looking to enhance your B2B e-commerce capabilities, we are here for you. We aim to simplify the process, offering user-friendly tools, top-notch design, and a commitment to your success. Your e-commerce website design journey starts here with e-commerce website development solutions.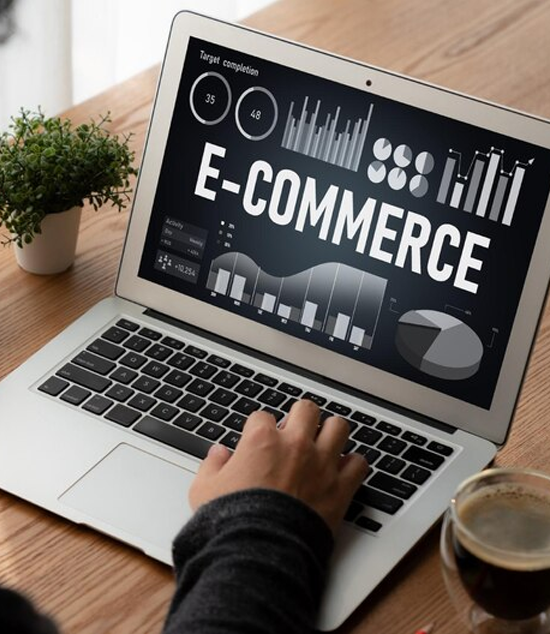 Product making for friendly users
Yes, e-commerce platforms come with inventory management and order tracking features, making it easy to manage sales and stock.
Yes, we prioritize security. We integrate SSL certificates and implement secure payment gateways to protect customer data.
Development time varies based on complexity. Generally, e-commerce websites take a few weeks to a few months to build.
Yes, you can offer various payment options, including credit cards, PayPal, digital wallets, and more, depending on the platform.
Absolutely, mobile responsiveness is a standard practice in e-commerce website development to ensure optimal user experience.
Yes, we can integrate your e-commerce website with your existing inventory or ERP system to streamline operations.
Yes, we offer training to ensure you're proficient in managing products, orders, and content on your e-commerce platform.
Yes, e-commerce platforms offer built-in analytics to track sales, traffic, and customer behavior to make informed decisions.
Yes, you can create and manage promotions, discounts, coupon codes, and special offers for your products.