Drag
Get in touch
HQ : 30 N GOULD ST STE R, SHERIDAN, WYOMING, 82801
UK : 9 Coldbath Square Farringdon, London, EC1R
IRE Office : 77 Camden Street Lower D2, Dublin, Ireland
Outrageous UI/UX Design Service
In our view, the form should follow function. Because of this, our designs not only function flawlessly but also look unbelievable. A stunning UI equates to a kind beam with joy while a simple UX is comparable to a hearty handshake. At the core of our philosophy is the belief that design should evoke emotions, making users feel welcomed and engaged. We understand that aesthetics and functionality go hand in hand, creating an experience that not only works seamlessly but also delights the senses.
We are aware that each penny spent needs to be worthwhile. Our UI/UX designs aren't only for aesthetic sake; they're made to increase your ROI. Excellent design is an investment that increases customer loyalty, engagement, and business success rather than merely being a cost. We take pride in creating designs that don't just look good but also contribute to your bottom line. It's about turning your digital presence into a revenue-generating asset through thoughtful and user-centric design.
+ Adobe XD
+ Figma
+ Sketch
+ Invision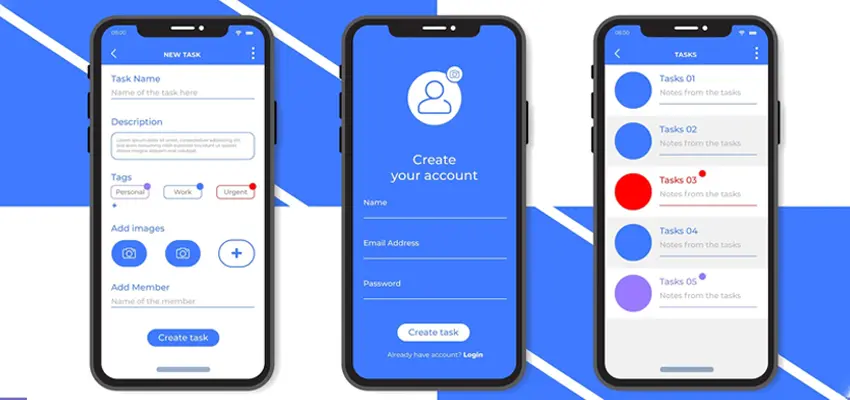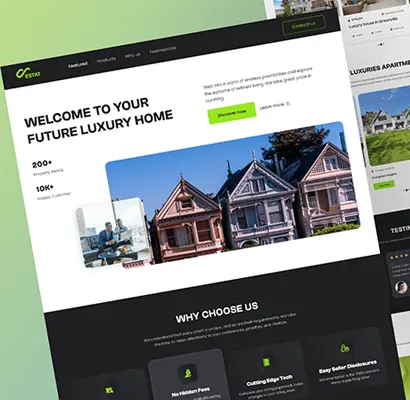 1) Exploration & Innovation
We fully commit to your project during this phase, learning about its objectives, target audience, and rivalry to lay the groundwork for its success. Our goal is to create designs that resonate with your audience and drive your business forward.
2) Design and Prototyping
To ensure that form and function are in harmony, our designers develop wireframes and prototypes that visually translate concepts into real-world user experiences. This stage is where creativity meets practicality.
3) Testing and Improvement
To make iterative improvements, user testing reveals pain points. We perfect designs to make sure that interactions are fluid and user-friendly. Your project's success is our top priority.
4) Implementation and Launch
Once the design has received final approval, our developers implement it into your platform and publish your completed UI/UX design services. We ensure a seamless transition from concept to reality.
Say goodbye to messy user interfaces and welcome to a highly attractive design. Write to us and let's work together to realize your digital ambitions!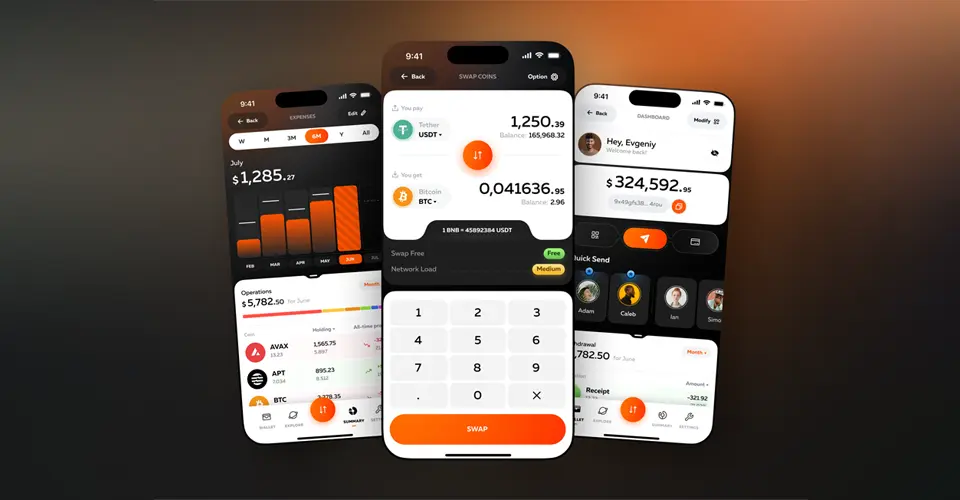 Creating digital narratives rather than merely manipulating pixels. Their responsibility lies in the transformation of ordinary websites and applications into virtual wonders. Our philosophy revolves around the idea that effective design goes unnoticed. It materializes when users become so engrossed in their experiences that the design itself fades into the background. Our team of design virtuosos specializes in creating experiences that seamlessly integrate with the digital world, leaving users enchanted by your brand's storytelling. For instance, when visitors explore your website, they should effortlessly locate the information they seek. The navigation should feel intuitive, and the design should be visually pleasing without being distracting. Distraction leads to loss of interest and boredom, and the client seeks a way to flee because once the attention span is gone, the game is lost from the client's hands, therefore we make sure this does not happen and that the attention is focused on the visuals.
Let's dive straight in. While we do appreciate aesthetically pleasing elements, UI/UX design agency goes beyond surface beauty. It entails creating a user journey as smooth as butter, as instinctual as second nature, and as memorable as a first paycheck. Our mission is to devise designs that not only catch the eye but also effortlessly lead users through your digital terrain. It's about fashioning an experience that leaves a lasting mark and encourages repeat visits. For instance, when users opt-in for your newsletter, they should complete the process in just a few clicks. When making a purchase on your website, the checkout procedure should be straightforward and uncomplicated. We firmly believe that a well-crafted user experience is indispensable for any business striving to thrive in the digital era. This is why we invest time in comprehending your distinct business requirements and objectives. Subsequently, we leverage our expertise to design a customized user experience that aligns with your specific target audience.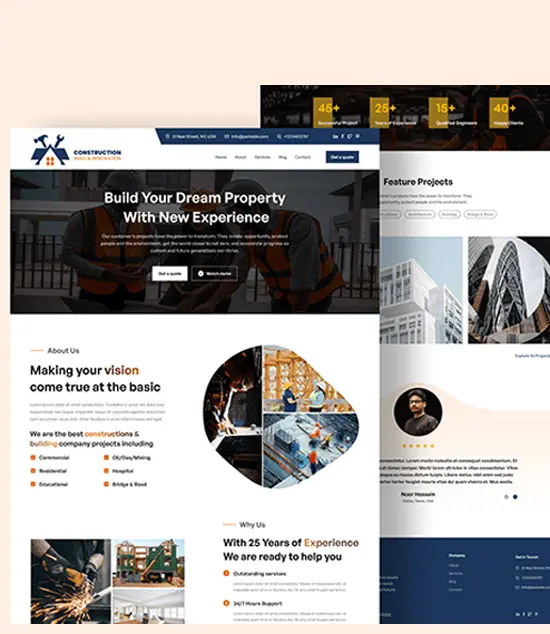 Product making for friendly users
We offer comprehensive UI/UX design services for new apps and website redesigns. This includes creating designs based on your existing logo or providing logo design as an additional service if needed.
Not a problem. If you don't have a logo, we'll design one for you from scratch to align with your brand identity.
The app and website cater to three main user categories: General users, Vendor users, and Web admin users.
For mobile app projects, the design process generally spans 2-3 weeks, while websites usually take around 1 week. We ensure a step-by-step approval process, sharing initial designs for your feedback.
You will have a dedicated project manager who will communicate with you through email. This ensures smooth and efficient feedback and collaboration.
Implementation will be carried out either by our in-house developers or, if you have a development team, we'll provide the handover files for your team to execute.
No, we'll design with flexibility in mind, accommodating any technical specifications necessary for the app and website to function optimally.
We provide you with a prototype that allows you to navigate through the app, offering you a clear understanding of its functionality and design flow.