Drag
Get in touch
HQ : 30 N GOULD ST STE R, SHERIDAN, WYOMING, 82801
UK : 9 Coldbath Square Farringdon, London, EC1R
IRE Office : 77 Camden Street Lower D2, Dublin, Ireland
Exceptional Mobile App Design
We understand that each app possesses its own unique identity. We firmly believe in steering clear of the one-size-fits-all approach. Our design methodology is precisely customized to align with your distinct objectives, target audience, and goals. Our mission is simple yet profound: to metamorphose your visionary concepts into visually stunning and incredibly functional products that stand out in the digital landscape. In this fast-paced digital world, standing out is not just an option but a necessity. That's why we are dedicated to creating mobile app designs that do not just meet industry standards but set up a new standard. Your app isn't just another project for us; it is a piece of art waiting to be uncovered to the world. Our team's commitment to your success knows no bounds, and we're ready to take your mobile app design to greater heights.
Our mobile app design company consists of passionate perfectionists who leave no stone unturned. Every member is obsessed with perfection, scrutinizing every pixel, button, and user experience detail. With each project, our unremitting commitment remains to strive for excellence rather than settling for anything less than exceptional. When we say "perfection," we mean it. Our designers lose sleep over the perfect shade of blue, and our developers sweat the small stuff to ensure your users get nothing but the best. It's this dedication that turns your mobile app into a masterpiece. We are not just building apps; we are creating experiences that leave a lasting impression.
+ Photoshop
+ Sketch
+ Adobe XD
+ Figma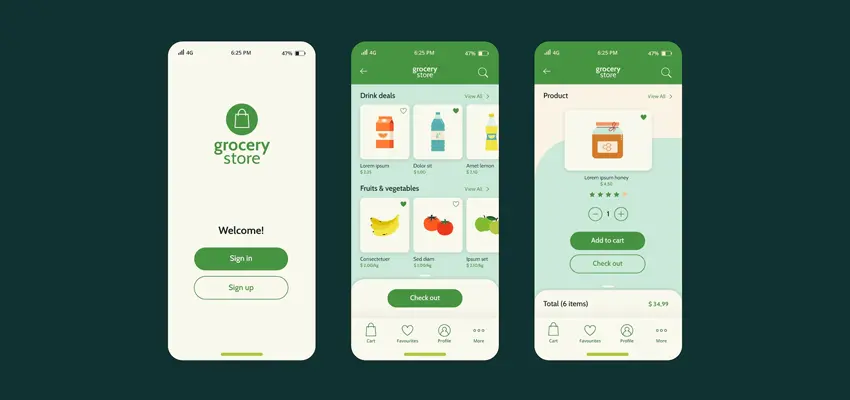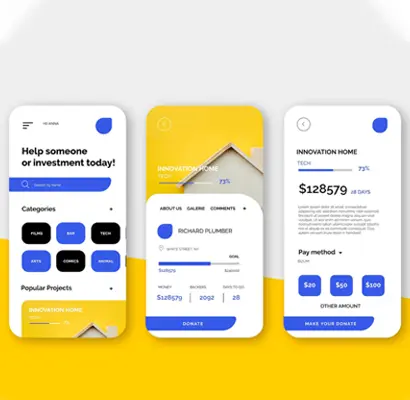 1) Idea Exploration
To begin, we thoroughly examine your concept, as well as your aims and target audience, which need to focus on.
2) Design & Prototyping
Our designers work their magic to produce mock-ups and prototypes for your app that are aesthetically amazing.
3) Development & Testing
Using the newest technology and best coding methods, our talented developers bring the designs to life. To make sure your program is free of bugs and functions properly, we thoroughly test every part of it.
4) Launch & Beyond
Our efforts continue after the launch. To keep your app operating at its peak, we offer continuous support, updates, and maintenance.
In terms of mobile app design agencies, let's get right to the point: there are tons of salmons in the sea. So why should you pick us? We're not your typical design firm, though.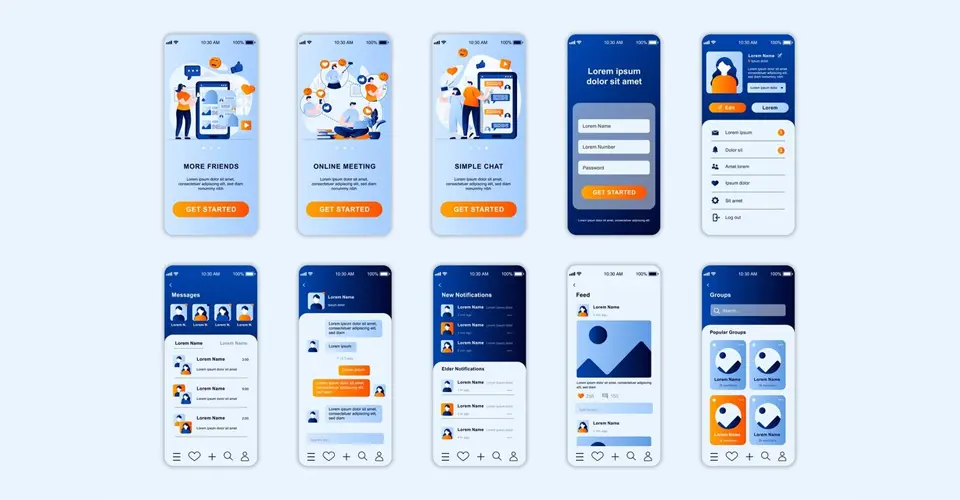 Whether you're a fledgling business brimming with groundbreaking ideas or a well-established enterprise seeking to expand your digital footprint, we're your steadfast companions on this exhilarating journey. From start to finish, our mobile app design agency is here to help you transform your mobile app aspirations into reality, ensuring your success aligns perfectly with ours. Your journey with us is not just a transaction; it's a partnership. We thrive when you succeed. Our track record is a testament to the many businesses that have seen their dreams come true with our mobile apps.
Ready to take the next step and move forward? Don't hesitate; to reach out to us today for an informal discussion. Let's explore how we can turn your dream mobile app design services into a beloved reality. Your success is our success, and we're eager to hop on this rewarding journey together. We understand that getting started can be the hardest part. That's why our team is always ready to welcome your questions and ideas. No matter where you are in your app development journey, we're here to guide you. Let's have a conversation and see how we can make your vision a reality. The sooner we start, the faster your app can shine in the digital world.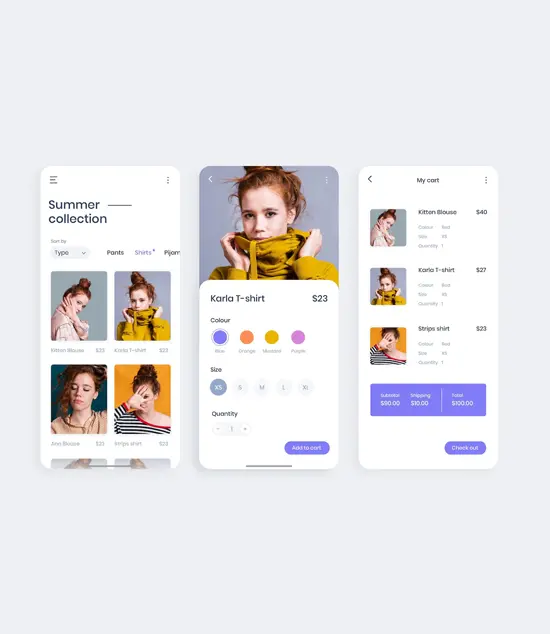 Product making for friendly users
Our mobile app design process involves several stages, including understanding your requirements, creating wireframes, designing the user interface (UI), and developing interactive prototypes. We iterate based on feedback to ensure a user-friendly and visually appealing app.
The timeline varies based on the complexity of the app. Generally, it takes around 2-3 weeks for initial designs and feedback rounds. We prioritize efficient communication to keep the process streamlined.
Absolutely. We encourage your involvement throughout the process. Your insights and feedback help shape the app's design to align with your vision and user needs.
We create interactive prototypes that allow you to navigate the app's design and experience its functionality. This provides a comprehensive preview before development begins.
We welcome your feedback and revisions. Iteration is a crucial part of our design process, and we work closely with you to ensure the app meets your expectations.
Yes, we design apps for both platforms, ensuring that the user experience is optimized for each operating system's guidelines and requirements.
Yes, our designs are responsive, ensuring that the app's layout and elements adapt seamlessly to various screen sizes and orientations.
Once the design is finalized, we provide you with all the necessary design files and assets in formats that are ready for development.
While our primary focus is on design, we can discuss ongoing support options to address any future design needs or updates for your app.