Drag
Get in touch
HQ : 30 N GOULD ST STE R, SHERIDAN, WYOMING, 82801
UK : 9 Coldbath Square Farringdon, London, EC1R
IRE Office : 77 Camden Street Lower D2, Dublin, Ireland
Digital Dynamo-E-commerce Marketing Solutions
In the fast-paced e-commerce world, a strong marketing strategy is your key to success. E-commerce marketing solutions generate the potential to enhance your online presence, attract customers, and boost sales. Let's skip the jargon and break down what this means for you. E-commerce marketing services encompass a wide array of strategies customized to online businesses. These solutions are designed to help you stand out in the digital marketplace and outperform your competitors. From improving your website's visibility with SEO to engaging customers on social media and launching targeted email campaigns, a world of opportunities awaits. You may make use of these tools to develop a thorough marketing plan that is specific to the requirements of your company with the aid of an e-commerce marketing firm. An e-commerce marketing team may locate chances for expansion and fine-tune your campaigns for optimal ROI by using data-driven insights and analytics. E-commerce marketing includes more modern tools like chatbots and voice search in addition to more conventional marketing platforms.
You might be wondering why e-commerce marketing is so important. The answer is simple. It's about putting your products or services in front of the right people at the right time. An e-commerce marketing agency understands online consumer behavior and how to have a grip on the internet's power to your advantage. E-commerce marketing services increase your brand visibility, attract more organic traffic, and convert visitors into loyal customers. It's not just about selling; it's about forging connections and creating an online presence that connects with your audience. Improving your website's search engine ranking is crucial. Tools like Moz and SEMrush help you find the right keywords and track your rankings. Services like Mailchimp and Constant Contact simplify the creation and delivery of compelling email campaigns. Hootsuite and Buffer assist in scheduling posts and analyzing social media performance. Google Ads and Facebook Ads help you reach your target audience through paid advertising. You may utilize these modern technologies to boost sales and enhance client interaction.
+ SEO Tools
+ Email Marketing Platforms
+ Social Media Management Tools
+ Pay-Per-Click Advertising Platforms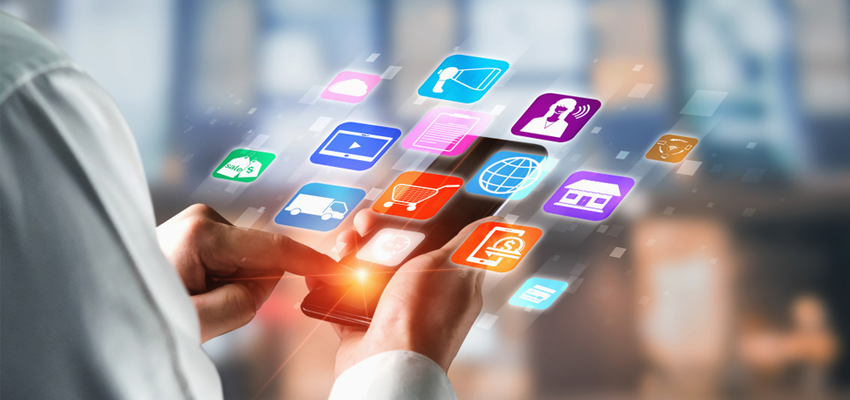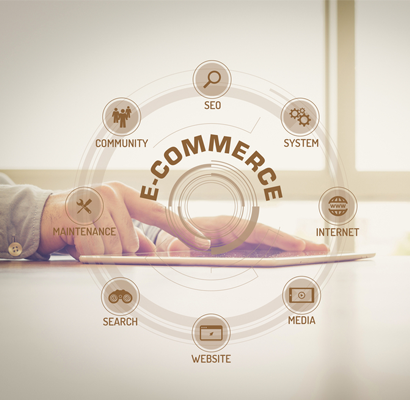 1) Market Research
Understanding your audience, competition, and all the industry trends.
2) Content Creation
Producing high-quality, engaging content that connects with your audience.
3 Optimize for SEO:
Implement on-page and off-page SEO strategies to improve your website's visibility.
4 Analyze and Adapt
Continuous monitoring of marketing efforts, and make data-driven adjustments.
Ready to supercharge your e-commerce business? Contact us now for a personalized consultation!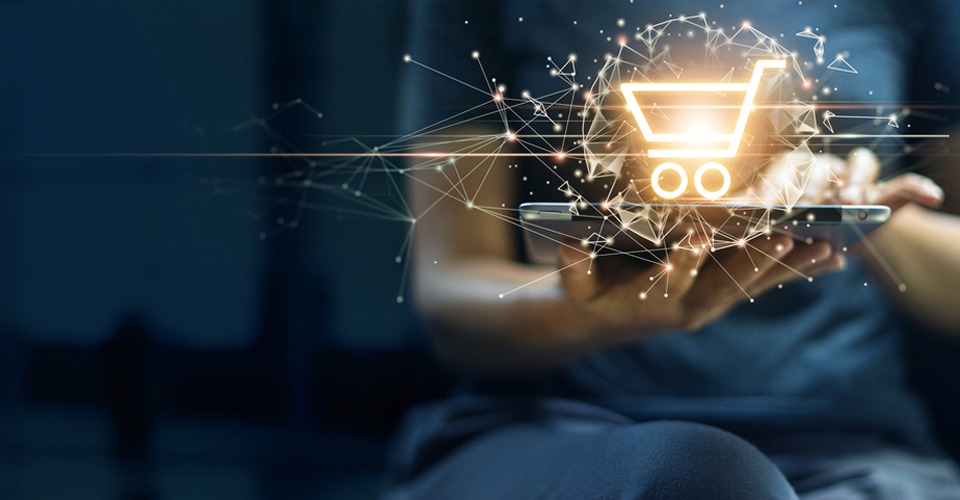 Our e-commerce marketing agency excels in creating strategies customized to your specific business needs. We believe in customized solutions, not one-size-fits-all approaches. Our team of experts is well-versed in the ever-evolving e-commerce landscape. Whether you're a startup or an established brand, we're here to guide you through the digital world. Our focus is on fostering long-term relationships with our clients and growing their online presence sustainably. In general, e-commerce marketing is an essential part of any profitable online firm. One can draw in a steady supply of qualified leads, maximize conversions, and develop a foundation of committed clients with the correct plan and tools in place. Consequently, contemplate collaborating with an established e-commerce marketing firm if you want to grow your e-commerce business.
Ready to change the game of your e-commerce business? Partner with us to get a hold of the full potential of e-commerce marketing. We're not just another agency; we're your dedicated digital partners. We handle everything from creating engaging content to optimizing your website for search engines, and we manage effective email campaigns and social media marketing. By choosing us, you're not merely investing in e-commerce marketing services; you're investing in your success. Let's collaborate to enhance your online presence, attract more customers, and drive sales. It's time to turn your e-commerce dreams into a profitable reality. Contact us today to hop on this exciting journey together. Take the first step towards e-commerce marketing success. Don't miss out on the digital revolution; let's conquer the online marketplace together!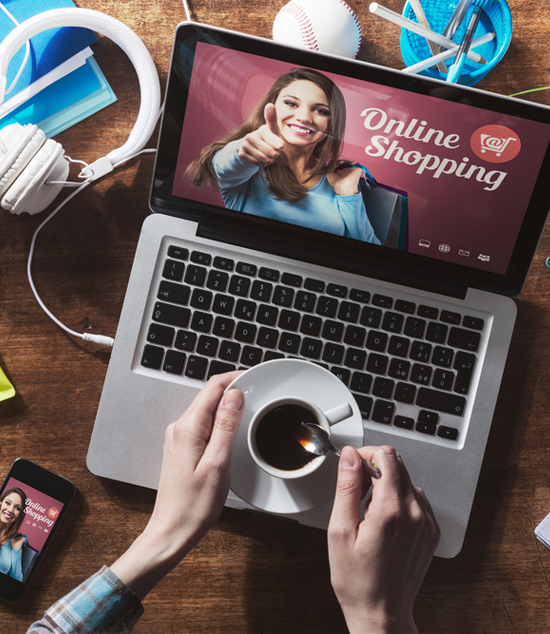 Product making for friendly users
Strategies include optimizing product pages for SEO, running paid ads on platforms like Google Ads and Facebook, leveraging social media for product promotion, and implementing content marketing to provide value to your audience.
Absolutely. Ecommerce marketing focuses on creating a unique brand identity, highlighting your product's value proposition, and building a loyal customer base. By crafting compelling campaigns and delivering exceptional customer experiences, you can differentiate your business in a crowded market.
Email marketing allows you to nurture customer relationships, promote new products, and offer personalized recommendations. It's a powerful tool for engaging with your audience, driving repeat purchases, and fostering customer loyalty.
Certainly. We'll analyze your website's user journey, checkout process, and overall design to identify areas for improvement. Our goal is to create a seamless and user-friendly experience that encourages visitors to convert into customers.
Social media platforms are ideal for showcasing products, running targeted ads, and engaging with your audience. Platforms like Instagram and Pinterest are particularly effective for visually showcasing your products and generating interest.
Ecommerce marketing strategies like personalized email campaigns, loyalty programs, and exclusive offers can help retain existing customers and encourage repeat purchases. Building strong relationships with customers can lead to long-term brand loyalty.
Yes, we'll provide detailed monthly reports that highlight key metrics such as website traffic, conversion rates, revenue generated, and ROI from different marketing channels. This data will help you understand the impact of your marketing investment.