Drag
Get in touch
HQ : 30 N GOULD ST STE R, SHERIDAN, WYOMING, 82801
UK : 9 Coldbath Square Farringdon, London, EC1R
IRE Office : 77 Camden Street Lower D2, Dublin, Ireland
Coherent Web App Development Solutions
Welcome to our coherent web app development company! In a world driven by technology, web applications have become essential for businesses and individuals. Our mission is to provide you with top-tier web app development services, customized according to your unique requirements. As a web app development firm, we understand that a well-maintained web application can make all the difference in your online presence and operations. With our expertise in web app development, we can create innovative, user-friendly, and scalable web applications that cater to your needs. Our team of experienced developers uses the latest technologies, programming languages, and frameworks to develop web applications that are not only functional but also visually appealing. Let us help you take your online presence and operations to the next level.
Web applications are the heart of the digital age. They offer seamless user experiences, increased accessibility, and enhanced functionality. Our web app development services empower you to discover these benefits. Whether you're a startup looking to establish your online presence or an established enterprise aiming to streamline operations, we've got you covered. We take pride in our ability to turn your vision into reality through expert web app development. We believe in transparency, and our team works closely with you throughout the development process to ensure that the final product meets your expectations. Our goal is to provide you with a web application that not only meets but exceeds your business objectives. So, if you are looking for a reliable web app development partner, look no further. Contact us today!
+ HTML
+ CSS
+ Javascript
+ React Js
+ Next Js
+ Angular JS
+ Vue Js
+ Python
+ Php
+ .Net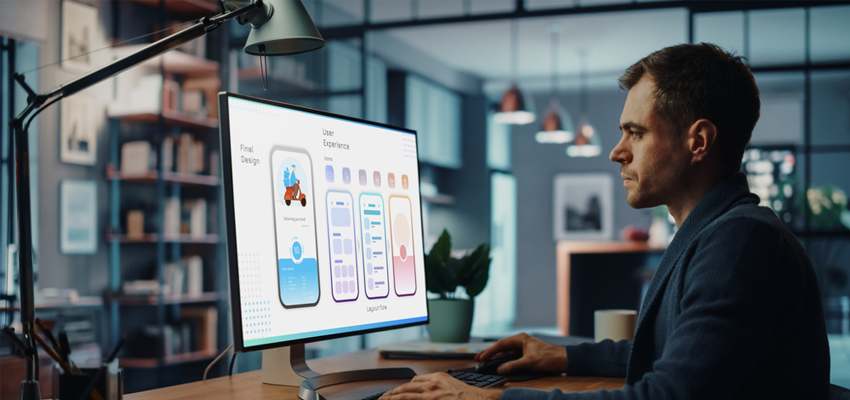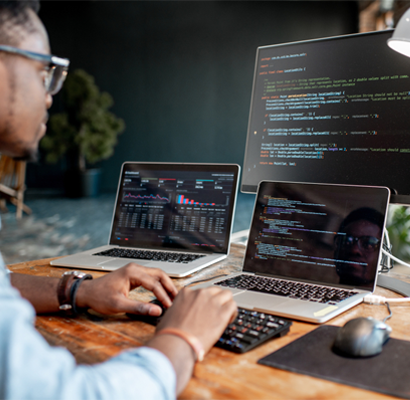 1) Discovery
We dig deep into your requirements to understand your vision and objectives.
2) Design
Our creative team generates intuitive and visually appealing web app interfaces.
3) Development
Expert developers work tirelessly to bring your web application to life.
4) Testing and Deployment
Rigorous testing ensures a flawless user experience before deploying your web app.
Are you ready to get a hold of the power of web applications for your business? Don't miss out on the opportunity to transform your online presence.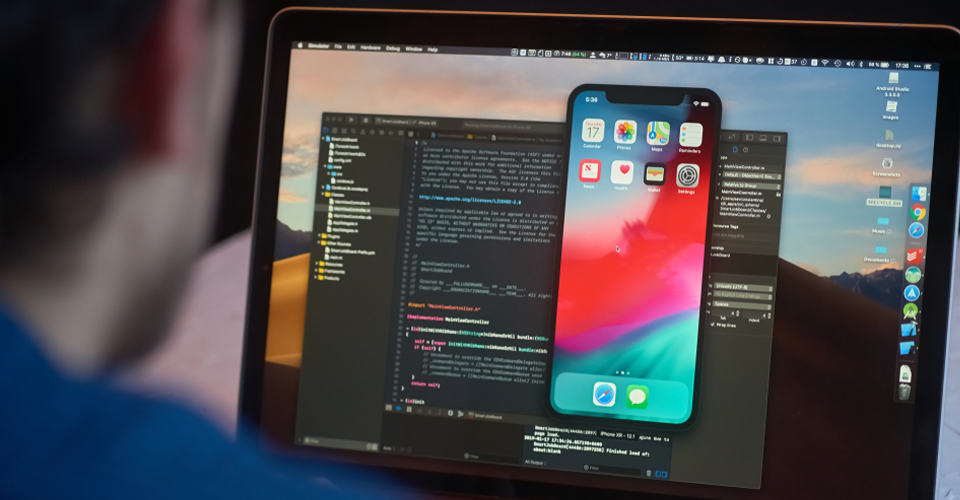 Excellence is non-negotiable with our web app development experts. We pride ourselves on our commitment to quality, precision, and meeting deadlines. Our experienced team of developers is well-versed in the latest trends and technologies, ensuring that your web applications are not just functional but future-proof. We believe in complete transparency throughout the development process, keeping you informed and engaged. Our team works closely with clients to understand their unique needs and goals, mending our approach to deliver customized solutions that exceed expectations. Whether it's a simple website or a complex web application, we approach each project with the same level of dedication and attention to detail. With our expertise, you can rest assured that your web development needs are in capable hands. Contact us today to learn more about our web app development services and how we can help bring your vision to life.
Our clients are at the core of everything we do. We understand that every project is unique, and so are your needs. That's why our web application development services are customized to your specific requirements. We maintain open lines of communication and actively seek your input throughout the development journey. Your success is our success, and we're here to support you in achieving your goals. Contact us today, and let's discuss how our web app development company can accelerate your digital experience. Our team of web app developers has a wealth of experience in designing and developing innovative web applications that are specifically custom-fit to whatever you wish for. We understand that web apps are essential for modern businesses and individuals, and that's why we take pride in our ability to create top-tier web app development solutions that flare up your online presence and operations.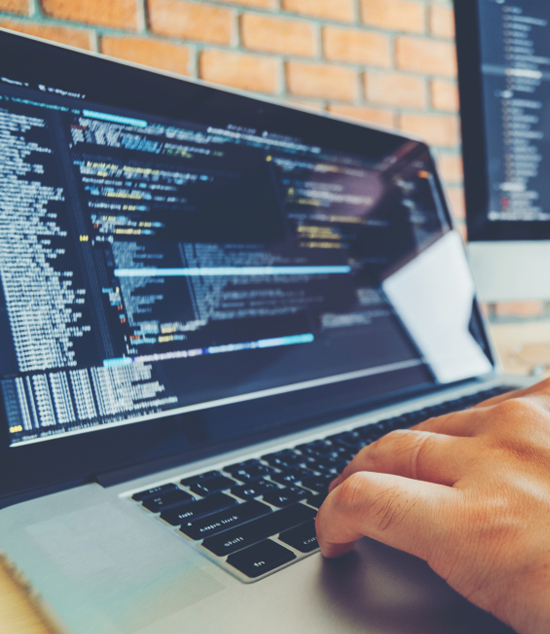 Product making for friendly users
We utilize a range of technologies including HTML5, CSS, JavaScript, and modern frameworks like React, Angular, or Vue.js.
Absolutely, we specialize in custom web app development tailored to your unique requirements and business objectives.
Yes, web apps can be responsive and designed to work seamlessly on various devices, including smartphones and tablets.
Yes, web apps are accessed through web browsers, eliminating the need for installation. This makes them user-friendly and accessible.
We prioritize security measures, including encryption and authentication, to ensure your web app safely handles sensitive data.
Development time varies based on complexity. A simple web app might take a few weeks, while more intricate ones can take several months.
Yes, we can integrate APIs and third-party services to enhance your web app's functionality and connectivity.
Yes, web apps can be easily updated and expanded with new features as your business evolves and customer needs change.
Yes, we provide post-launch support, updates, and maintenance to ensure your web app continues to perform optimally.