Drag
Get in touch
HQ : 30 N GOULD ST STE R, SHERIDAN, WYOMING, 82801
UK : 9 Coldbath Square Farringdon, London, EC1R
IRE Office : 77 Camden Street Lower D2, Dublin, Ireland
Professional Marketing Content Design
Here's to astute marketer and prospective digital influencer! Welcome to the world where your brand's message meets the beauty of marketing content creation. Your being here makes us overjoyed. Discover exactly how we can turn your creative concepts into engaging web-based pieces of visual art as we tackle the world of shaping great marketing material.
Consider your brand's messaging as the lifeblood of your company; it's what sets off you in the cluttered digital marketplace. And what gives this heartbeat life? That's when writing and graphic design come into play! The hidden ingredient that enthralls, connects and makes a long-lasting impression is your content marketing ideas, which includes attention-grabbing website copy and interesting social media updates.
+ Engaging Blog Posts
+ Social Media Creatives
+ Email Campaigns
+ Infographics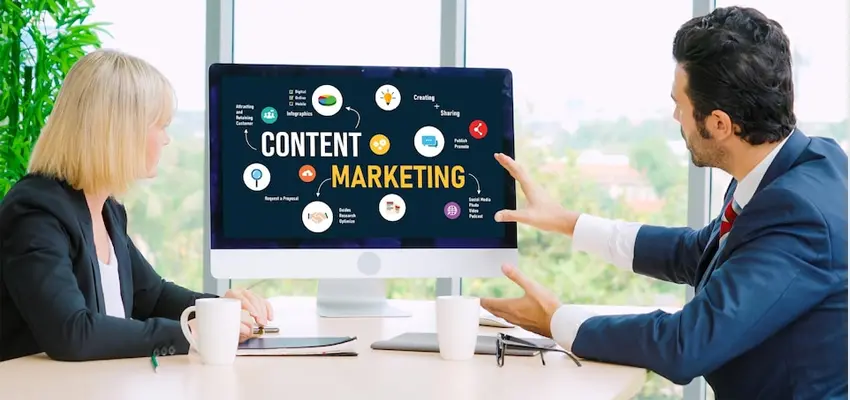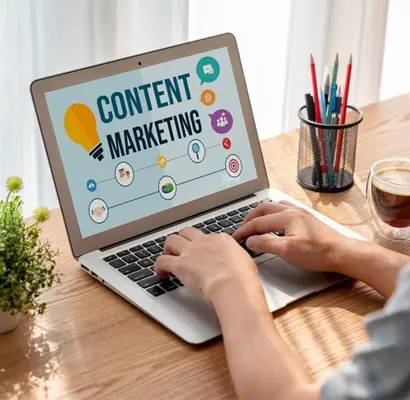 1) Discover Your True Divinity
We'll conduct in-depth discussions with you to fully understand your vision, values, and objectives. The basis for our creative path is laid during this vital stage.
2) Develop a Plan
We conceive and brainstorm with your essence in mind. On paper, thoughts are translated into words and images. We'll draft, sketch, and iterate until we have a strong idea.
3) Enliven the content
Our skilled team of designers and content producers works their magic. We turn ideas into masterpieces of content, whether we're writing engrossing blog entries or designing captivating graphics for your social network.
4) Prepare and Deliver
We have an innate desire for perfection. Every pixel is polished after careful examination. We deliver the finished content assets once you give your permission, ideal for you to make a splash.
Reach out to us today, and let's grab attention and propel your brand to new heights! Together, we'll weave narratives that stand out and inspire the success you've been dreaming of.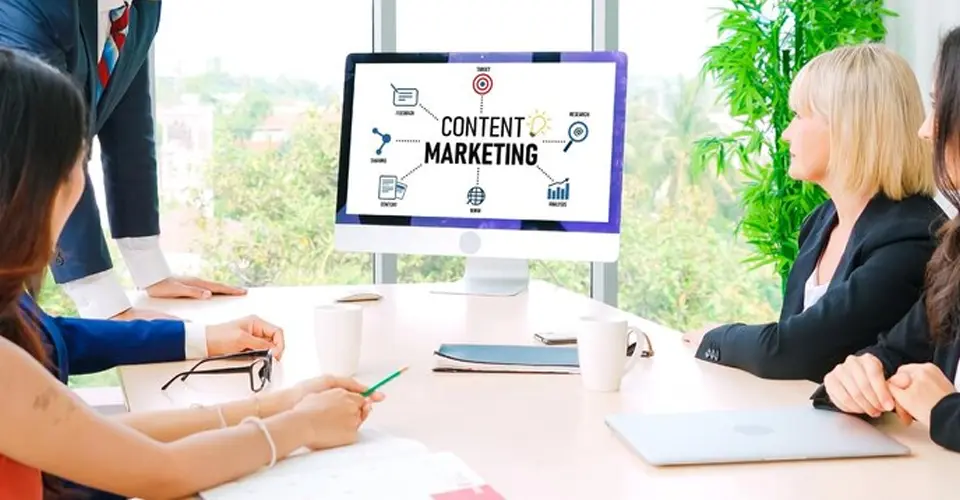 Our exemplary crew is not only talented; they are also the writers, storytellers, and digital artists of the content business. The message of your company? They are capable of handling it. For us, content marketing design entails creating a compelling story in addition to merely making something seem nice. To ensure that your content accurately reflects your business objectives, we combine strategy with aesthetics. Our team is dedicated to producing high-quality content that not only looks great but also tells a compelling story. We understand that the message of your company is important and we are here to help you communicate that message effectively. Our approach to content marketing design is to combine strategy with aesthetics, ensuring that your content accurately reflects your business objectives. With our talented writers, storytellers, and digital artists, you can trust that your content is in good hands.
Our approach is all about making things easy for you. We want to cut through the jargon and provide clear, concise solutions that help your brand thrive. Whether you have a specific idea in mind or need some guidance, we're here to help you every step of the way. We are passionate about creating content that truly resonates with your audience, and we'll work tirelessly to ensure that your success is our top priority. Let us bring some creative magic to your next project and help you soar to new heights. We believe that communication is key when it comes to providing exceptional service. Therefore, we make it a priority to listen to your needs and concerns and to provide timely and effective solutions. Our team is equipped to handle any challenge, and we are always looking for ways to improve our processes and services.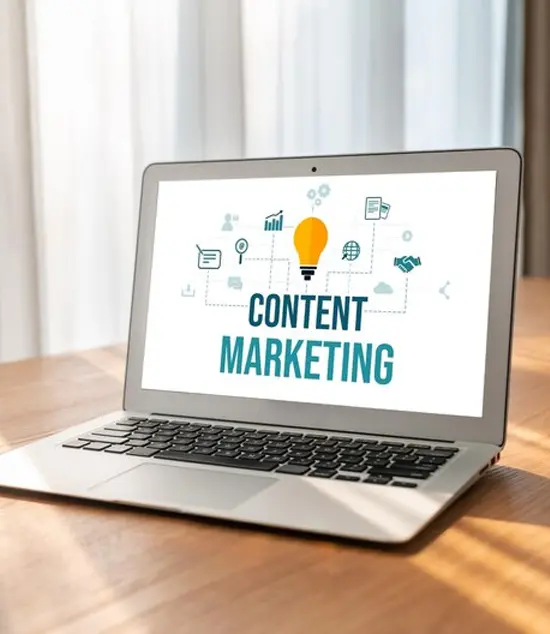 Product making for friendly users
Our Marketing Content Design services cover a wide range of visual materials, including social media graphics, banners, infographics, flyers, and more, aimed at enhancing your brand's communication and engagement.
The time frame varies based on the complexity and quantity of content. Generally, designing marketing content takes around 1-2 weeks per project.
Absolutely. Your insights and preferences are vital in creating content that resonates with your target audience. We actively encourage collaboration and adapt designs based on your feedback.
We gladly incorporate your specific themes and branding guidelines into the content to ensure consistency and alignment with your brand identity.
Yes, we tailor content designs to suit various social media platforms, ensuring optimal visuals that match each platform's specifications.
We begin by understanding your brand's values and style. This knowledge guides our design process to create content that reflects your brand identity consistently.
Certainly, we create content suitable for both digital platforms and print materials, allowing your marketing efforts to span a variety of channels.
While our primary focus is on visual design, we can collaborate with copywriters to provide text that complements the design effectively.
Yes, we can design content tailored to your specific campaigns, promotions, or events, helping you effectively communicate your marketing messages.
Once the design is finalized, we provide you with high-resolution design files in formats suitable for both digital and print use.